Step 1. Click "Enrollment Ledger WC" icon.
Step 2. Open a submitted Enrollment Ledger.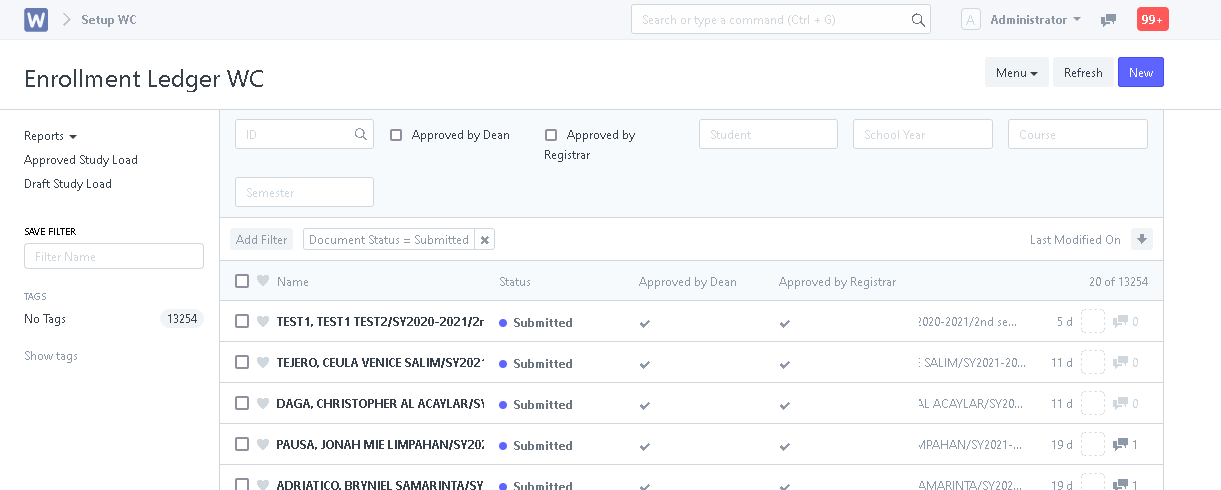 Step 3. Click on "Request for Adding/Dropping/Withdraw" button.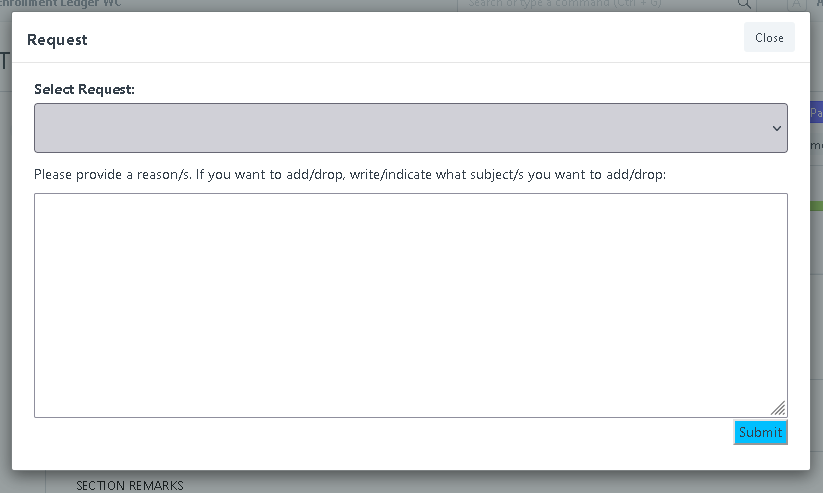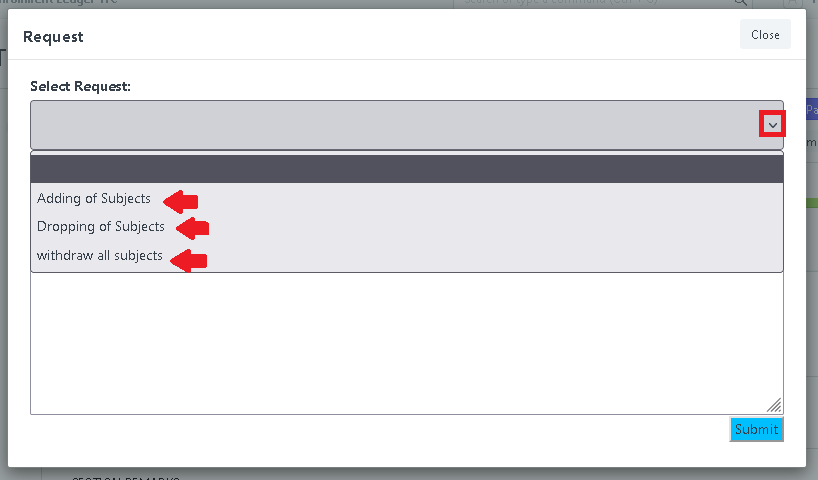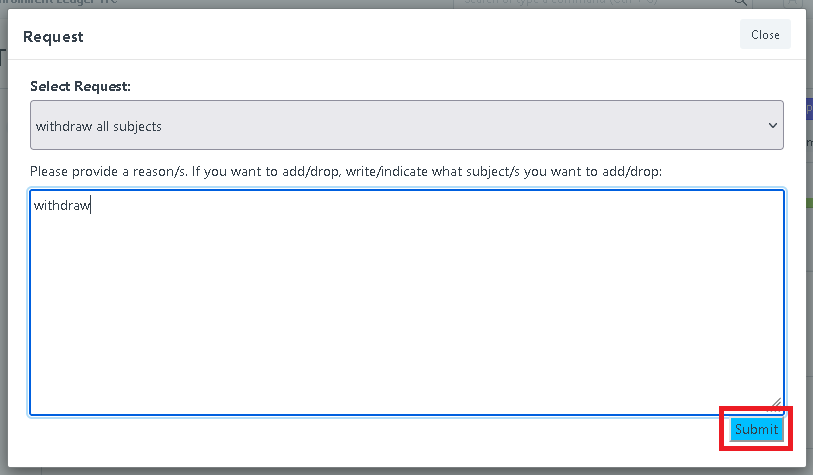 Step 5. Requests are now sent to Request WC. User can access via search by typing "Request WC List".


Step 6. Open the draft withdraw request.

Step 7. Evaluate the request. After evaluating, click "Submit".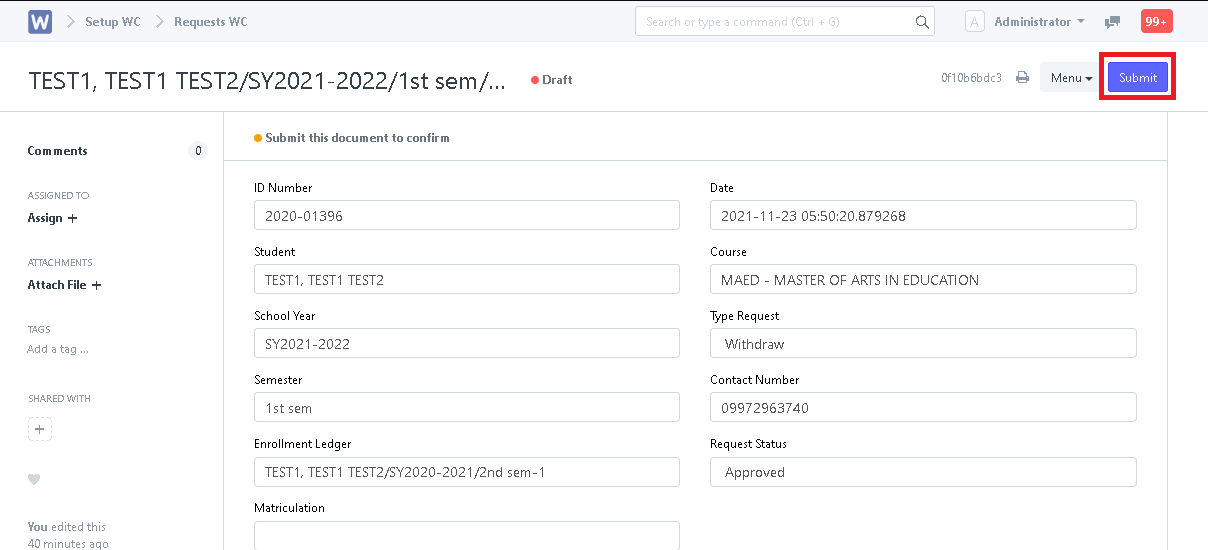 Step 8. System will prompt user to validate the submission. Click "Yes" to proceed.

Request for withdraw is now submitted and the student's enrollment ledger and matriculation are now cancelled!