Step 1. In search bar, search for "Form 10 or Junior High Form 10".

Step 2. Set the necessary filters especially the red fields which is required. After setting filters, report will generate.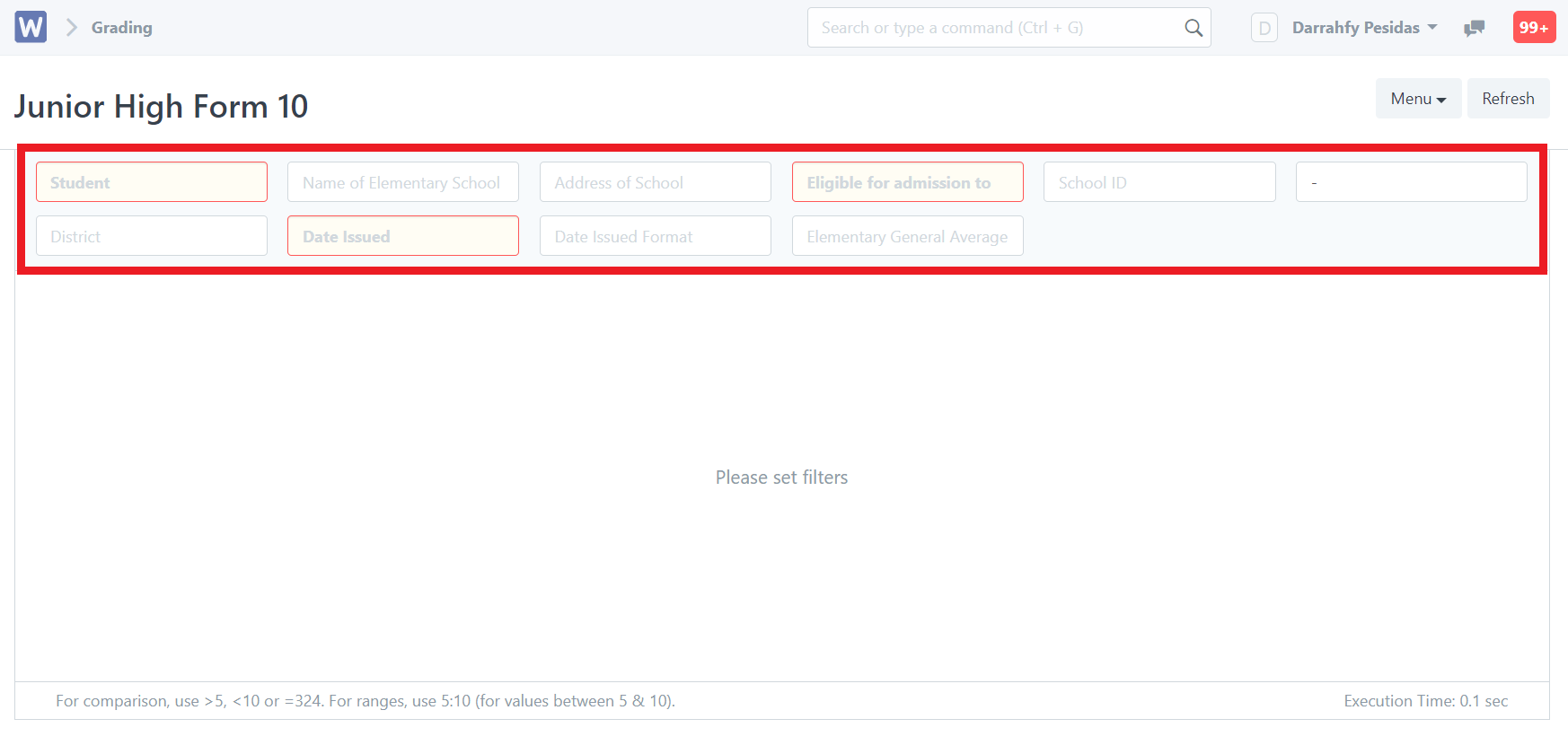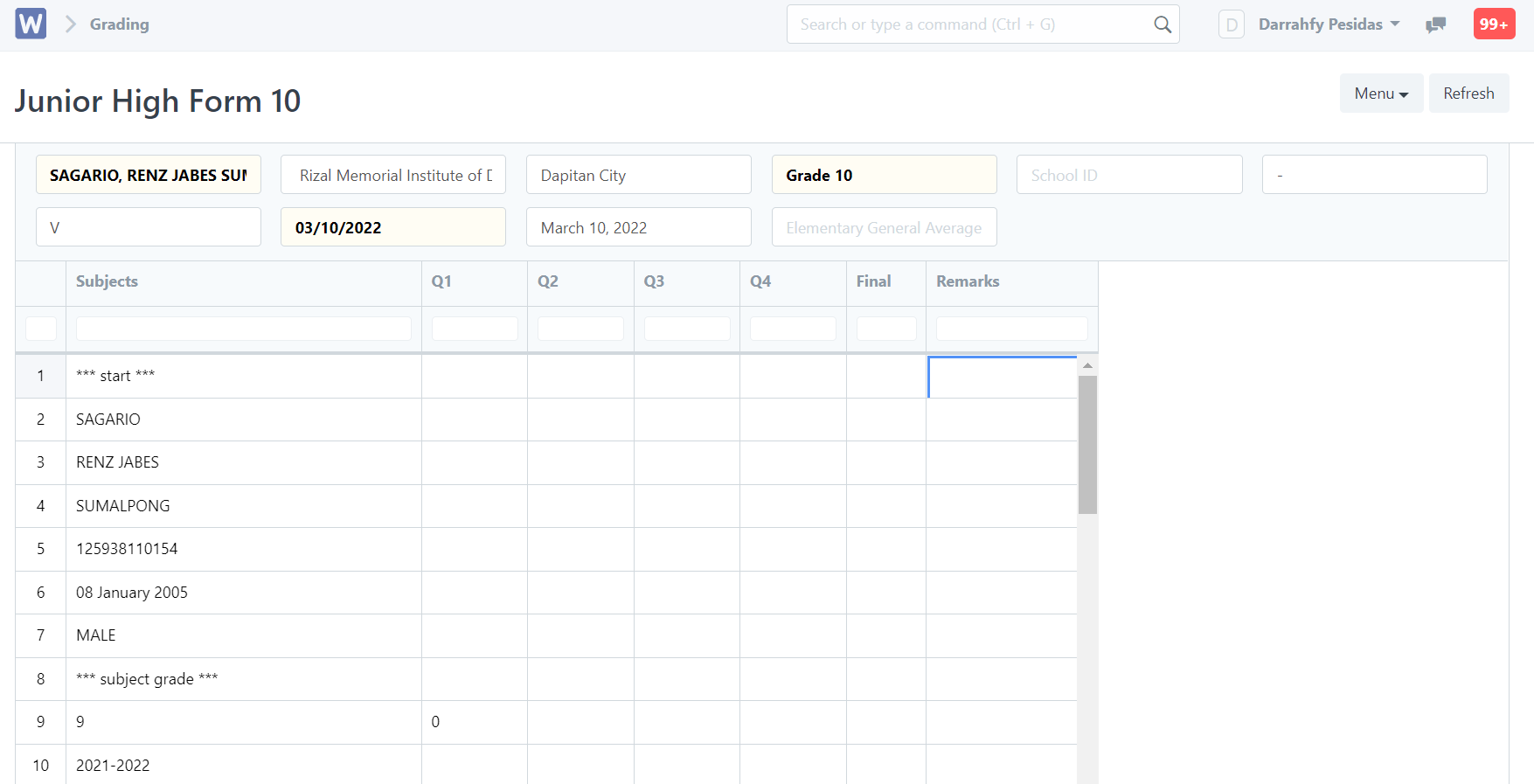 Step 3. To extract data, click "Menu" then select "Print". It will prompt a print settings, just click the "Submit".