Step 1. In the search bar, search for "Account Closing List".

Step 2. To search the student, click the "Add Filter", type "Student" and the "Name of the Student" then click the "Apply" button to change the balance fee.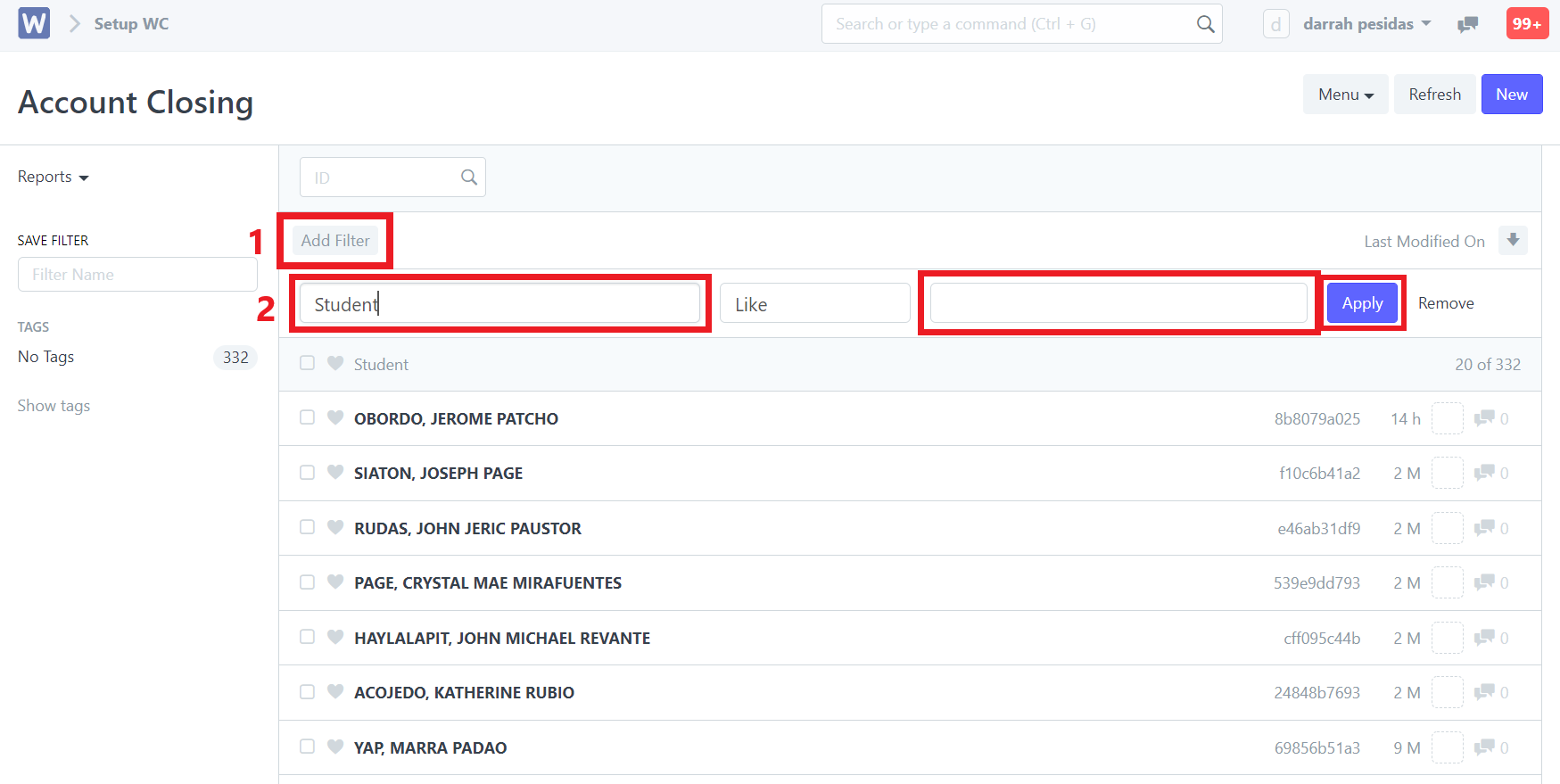 Step 3. Change the fee amount in the "Outstanding Balance" field and after editing, click "Save".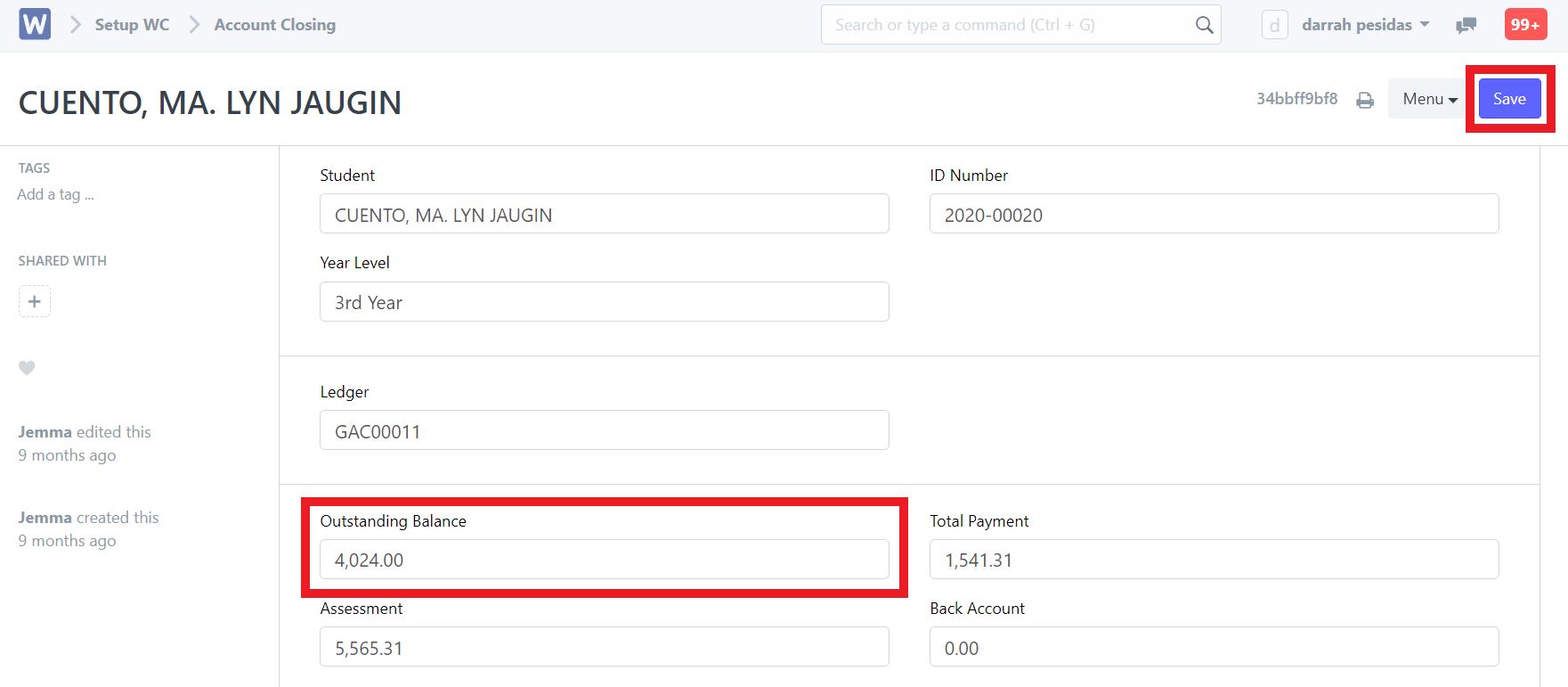 Step 4. To update the edited amount in matriculation, in the search bar, search for "Matriculation WC List".

Step 5. Search the name of the student in the "Student" field.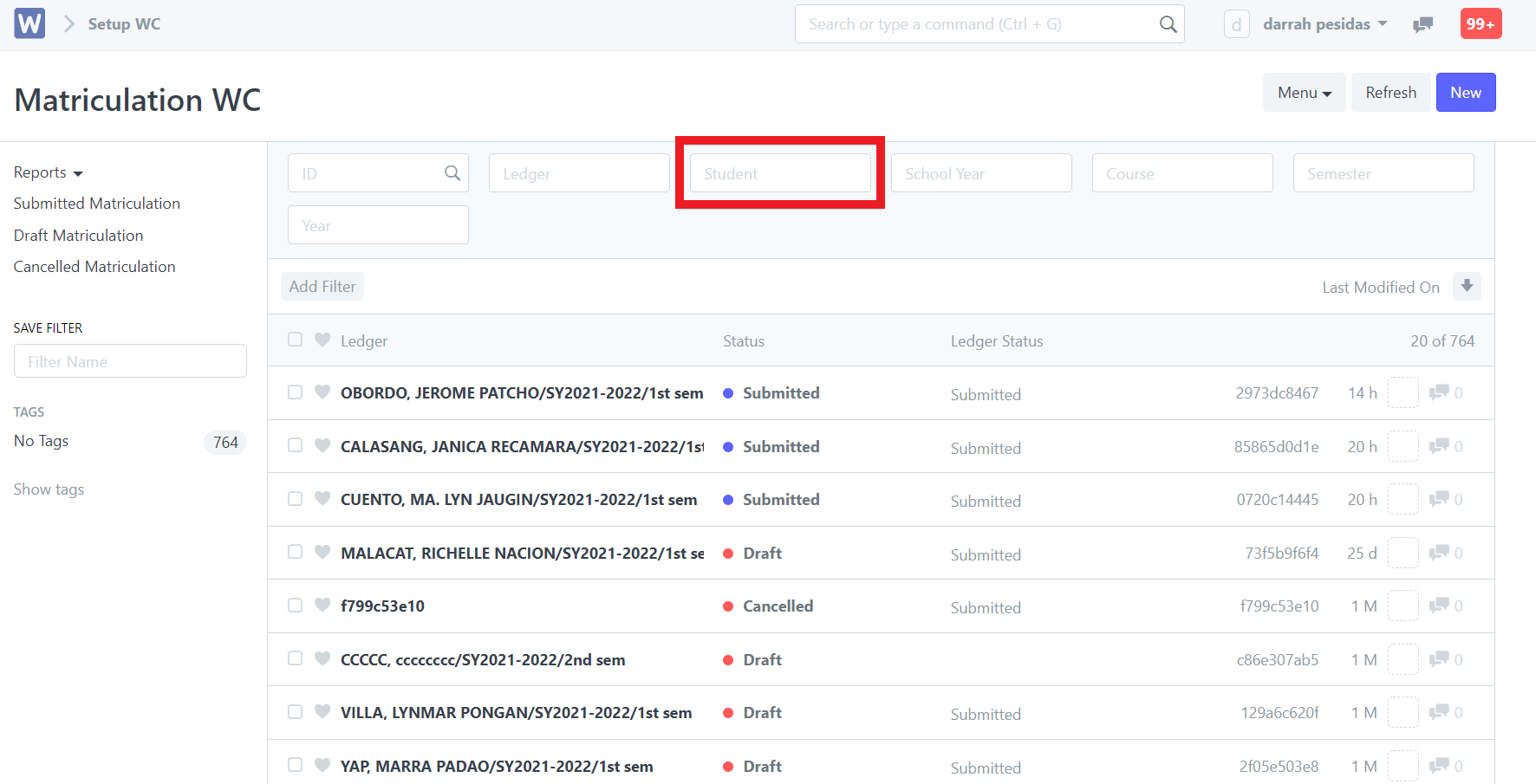 Step 6. To update the balance, click the "Update Matriculation".