Step 1. Search for "Sectioning WC List" in the the search bar.

Step 2. Click "New".

Step 3. Enter in the details. (Note: Mandatory inputs/fields are highlighted as red)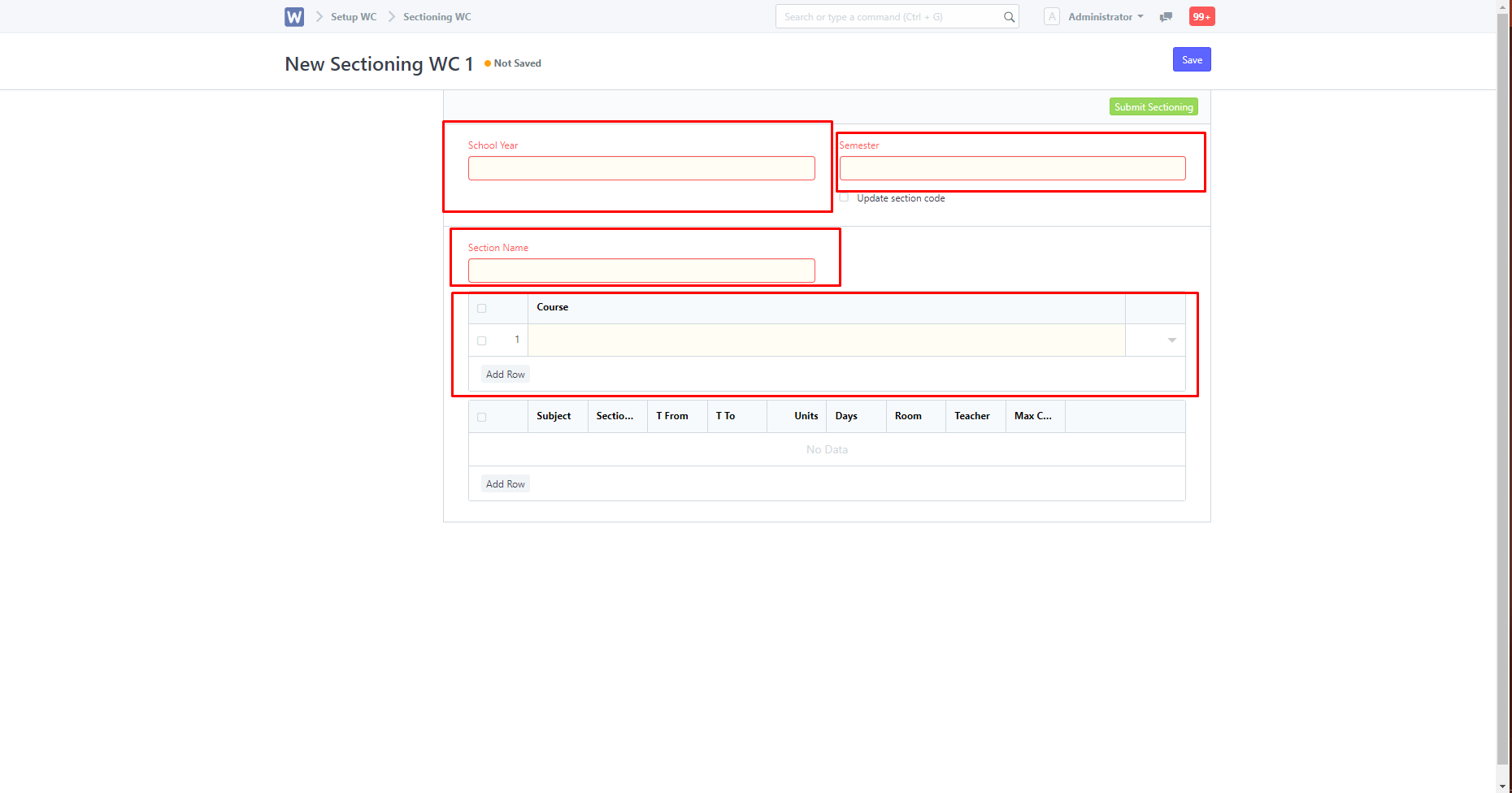 Step 4. To add schedules, click the "Add Row" button as seen in  the picture below.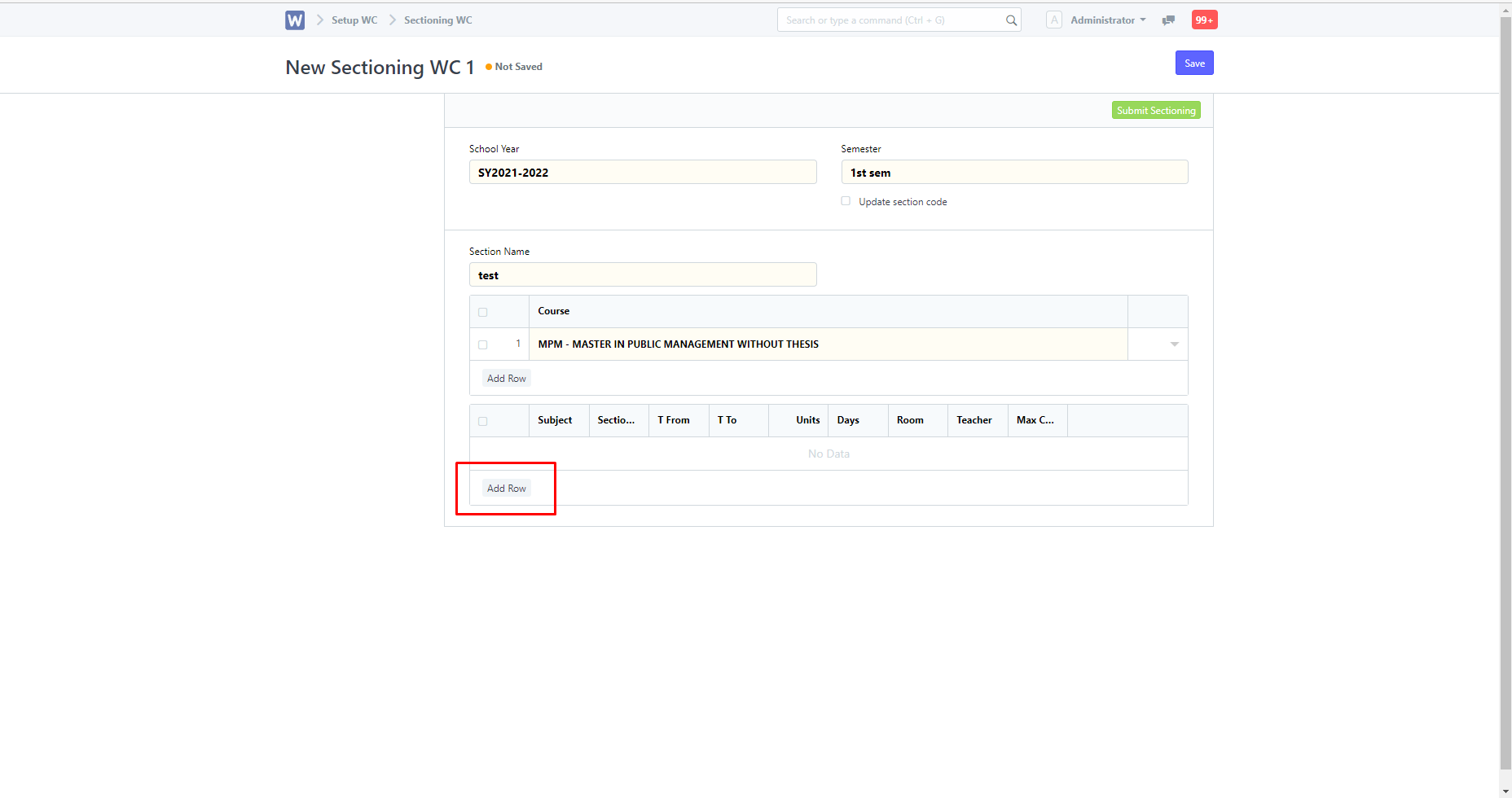 ---
You can then choose which subject to add schedules to in the "Subject" column. After selecting the subject, you can now change its schedule.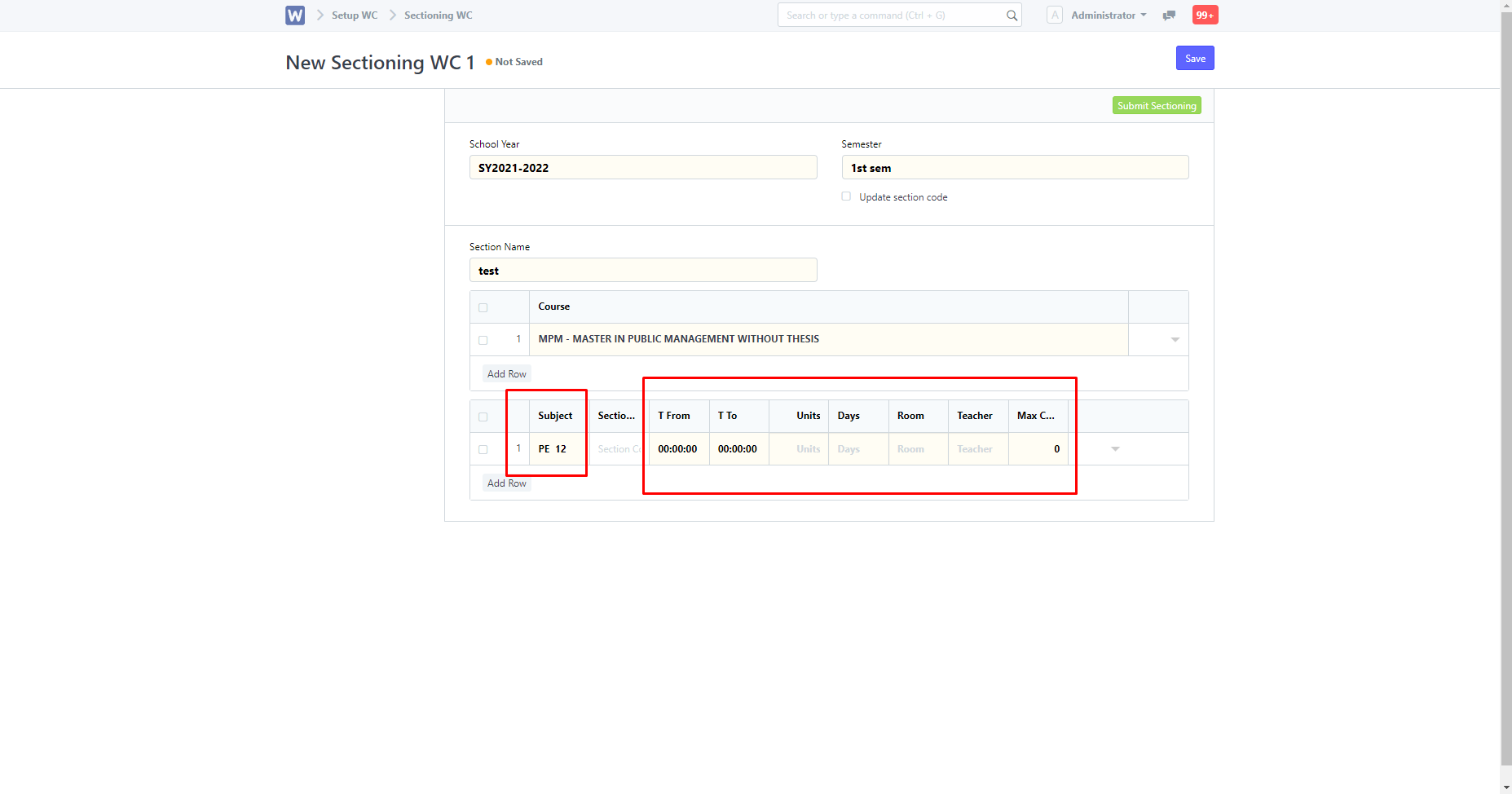 Clicking the drop down button along the row of the subject to be scheduled will give you a more detailed view.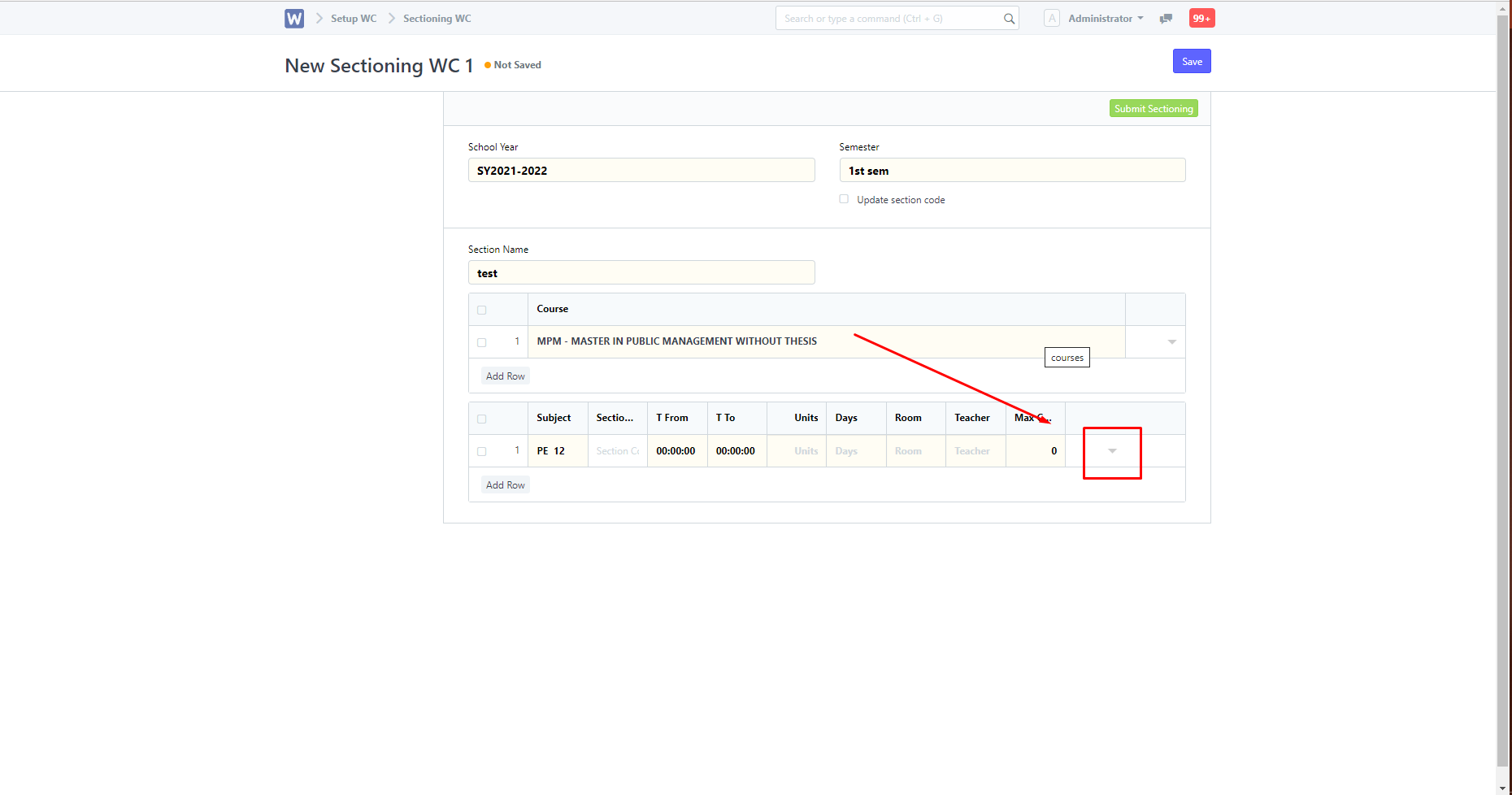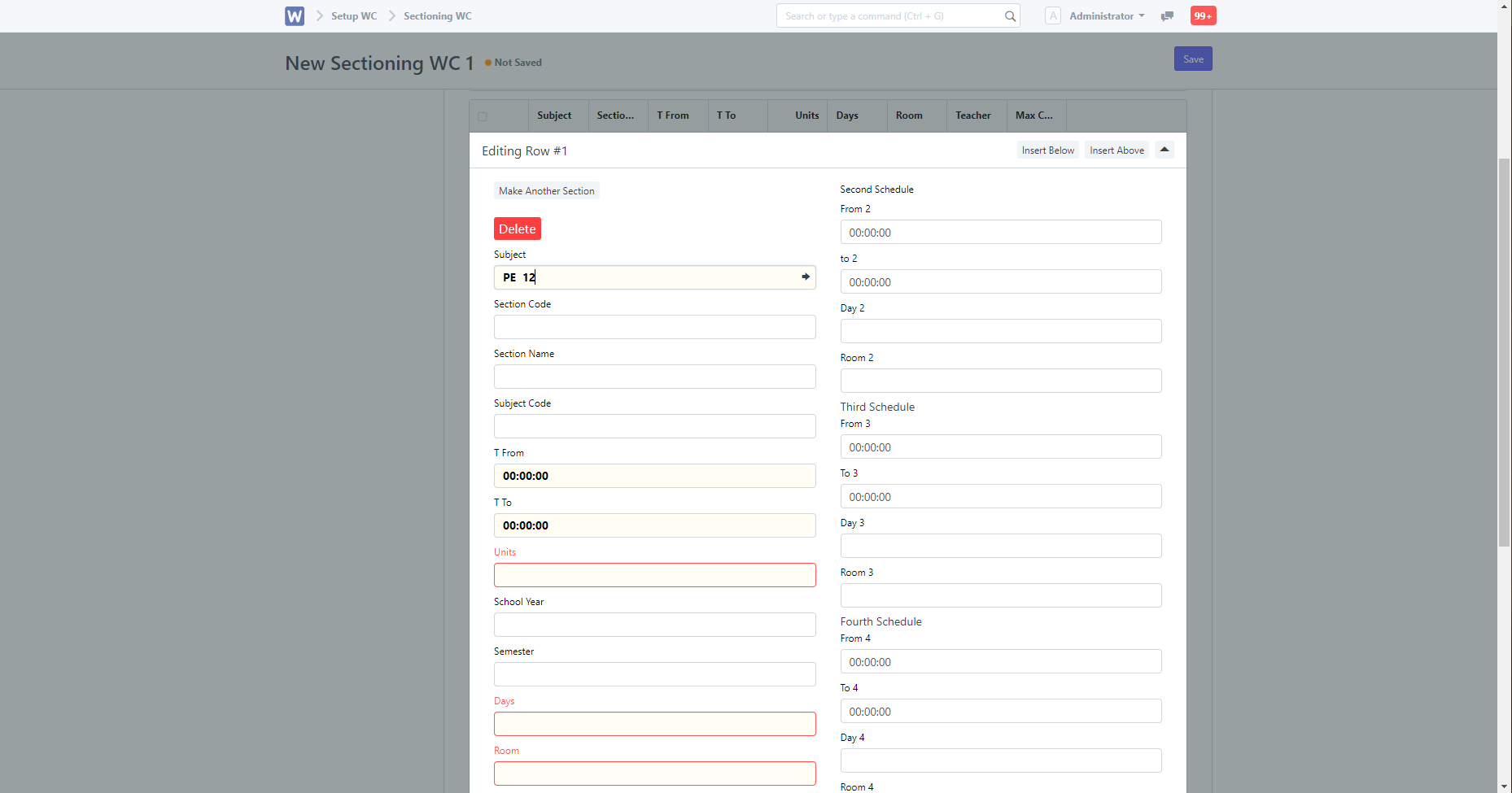 ---
Step 5. Once done you must click the "Save" button, and then click "Submit Sectioning".