Step 1. In your Desk, search for "SMS Blast WC List".

Step 2. In SMS Blast WC List, user can view all created SMS Blast. To create one, click "New".

Step 3. Fill up the necessary fields and write your content.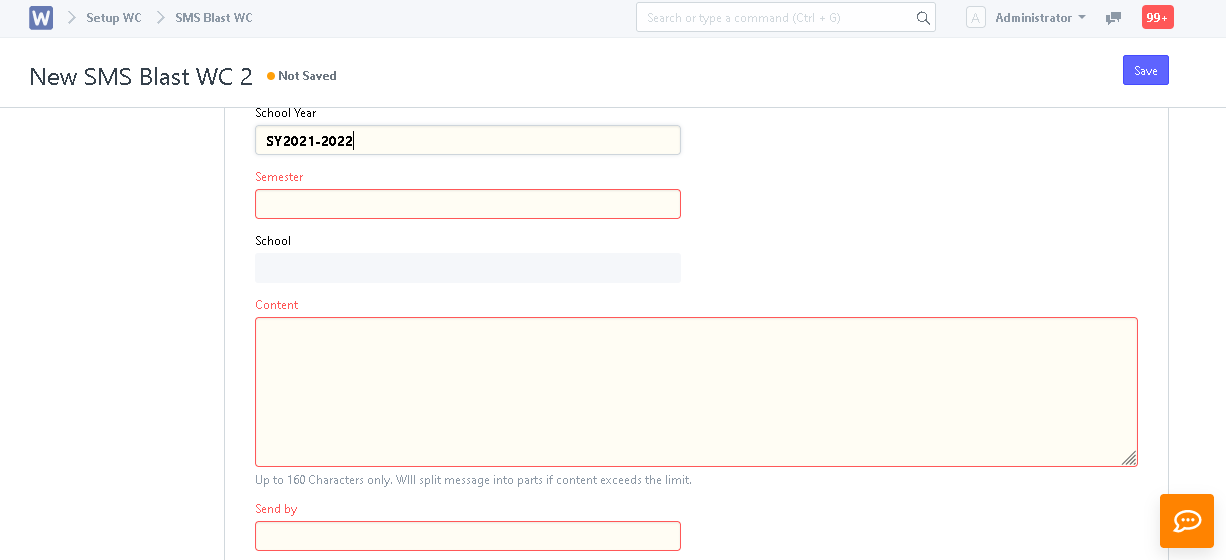 Step 4. In Send by, user has the option to send the SMS to a particular group of people or individual: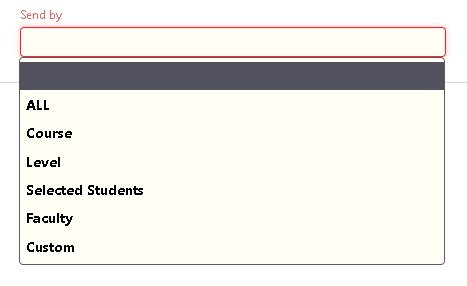 ---
You can send to all users in the system by selecting "ALL", otherwise, you can send by:





---
Step 5. After inputting the necessary details, click "Save".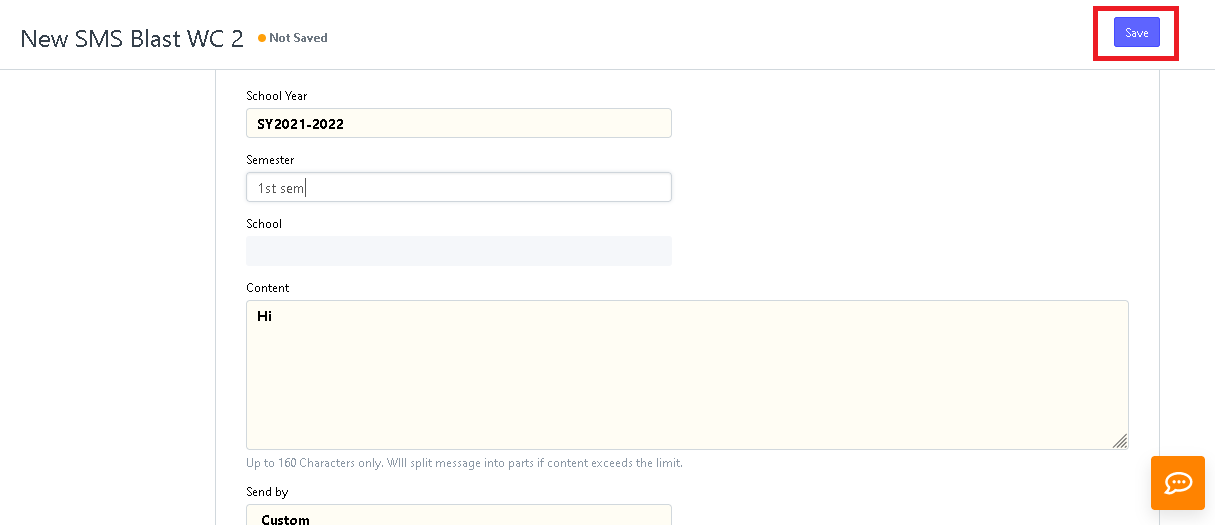 Step 6. After saving, the SMS Blast has now been created and will be set as Draft. Click "Submit" to send the SMS Blast.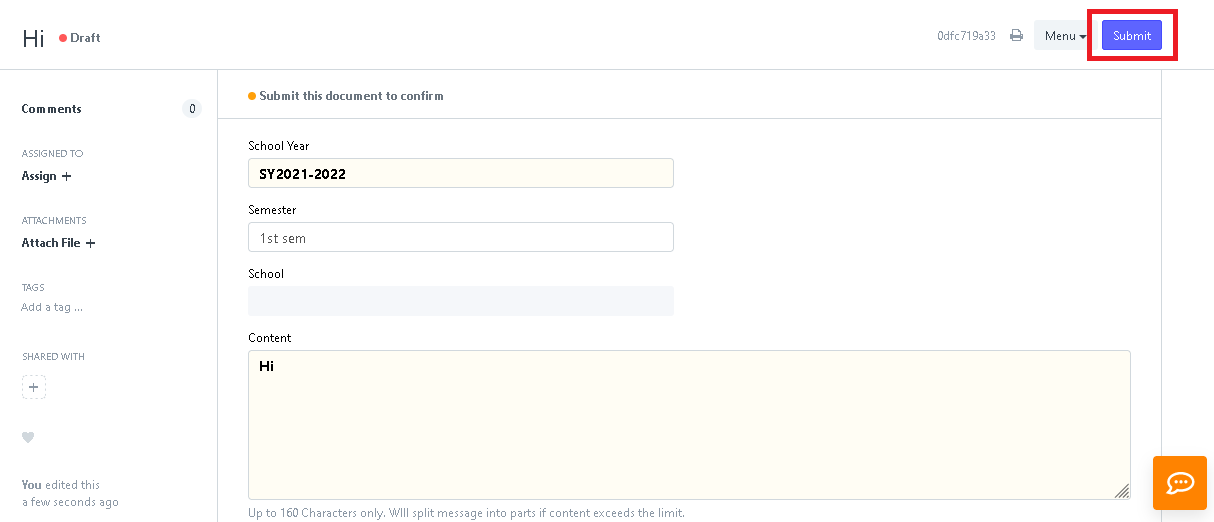 Step 7. After clicking Submit, system will ask if you are sure in sending the SMS Blast. Click "Yes" to send or "No" to cancel send. (Note: SMS Blast will remain as Draft when the User will click "No")

Step 8. After clicking "Yes", SMS Blast will now be sent to the recipient/s. You can check the individual recipients of the SMS in the Memo List.