Step 1. Click the "Submit Grades" button or search for "Grading WC List" in the search bar.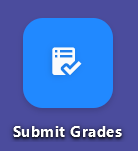 Step 2. Click "New".

Step 3. Input the School Year, Semester, and Subject. After inputting those details, the subject's instructor and schedule will automatically fill up. Student enrolled under that subject will also show in the table below for grading.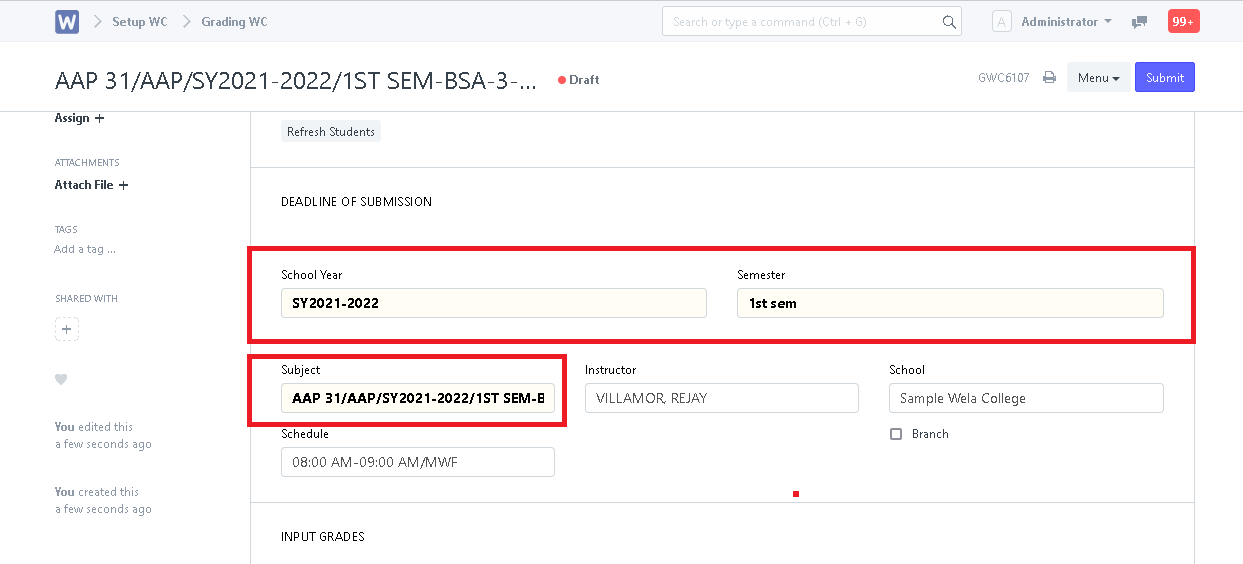 Step 4. Input the grades. After accomplishing inputting of grades, click "Save".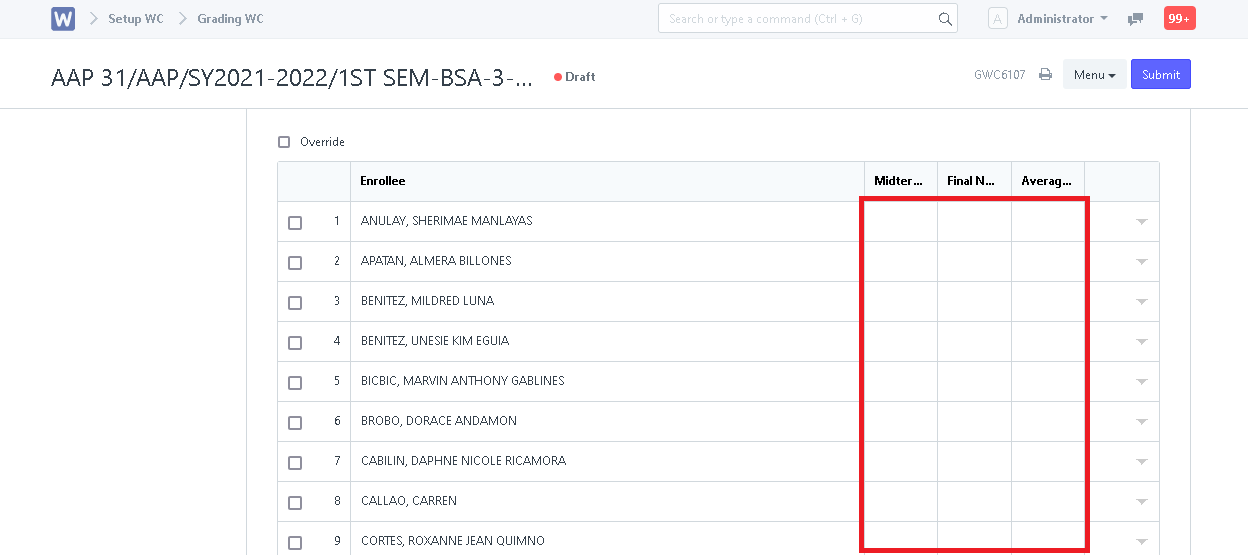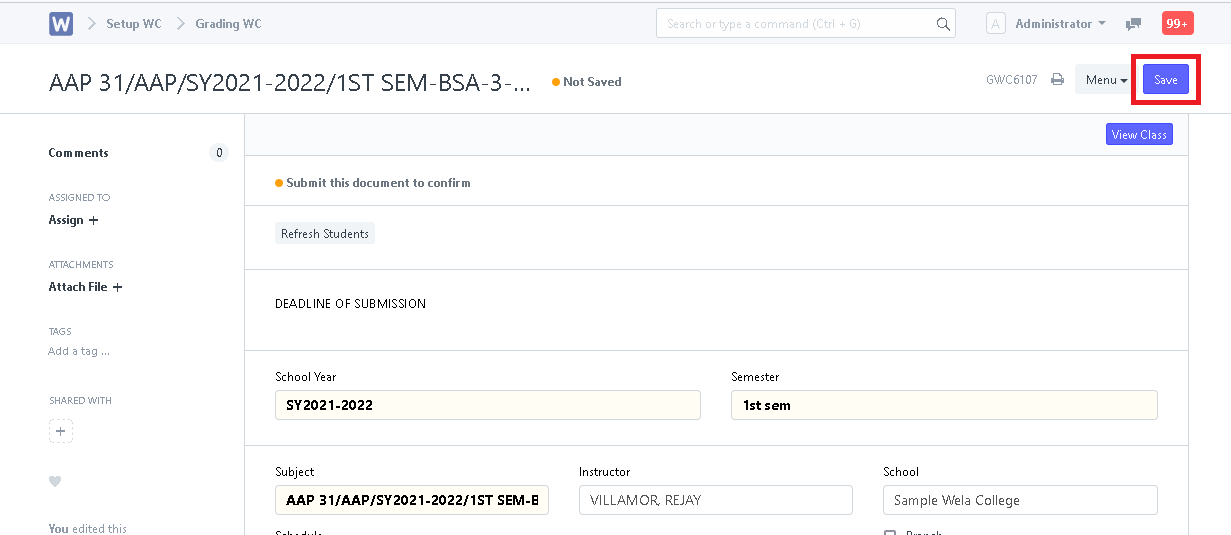 Step 5. Click "Submit. System will prompt user to confirm submission. Click "Yes" to proceed.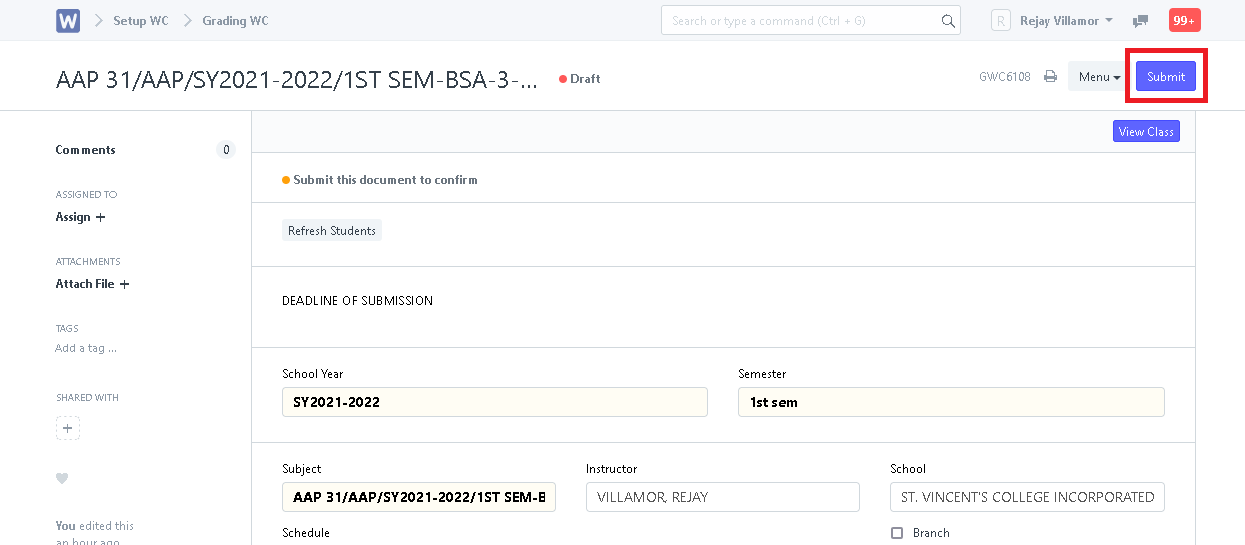 Grades submitted!