Step 1. In search bar, search for "Subject Name WC List".

Step 2. Open an existing subject.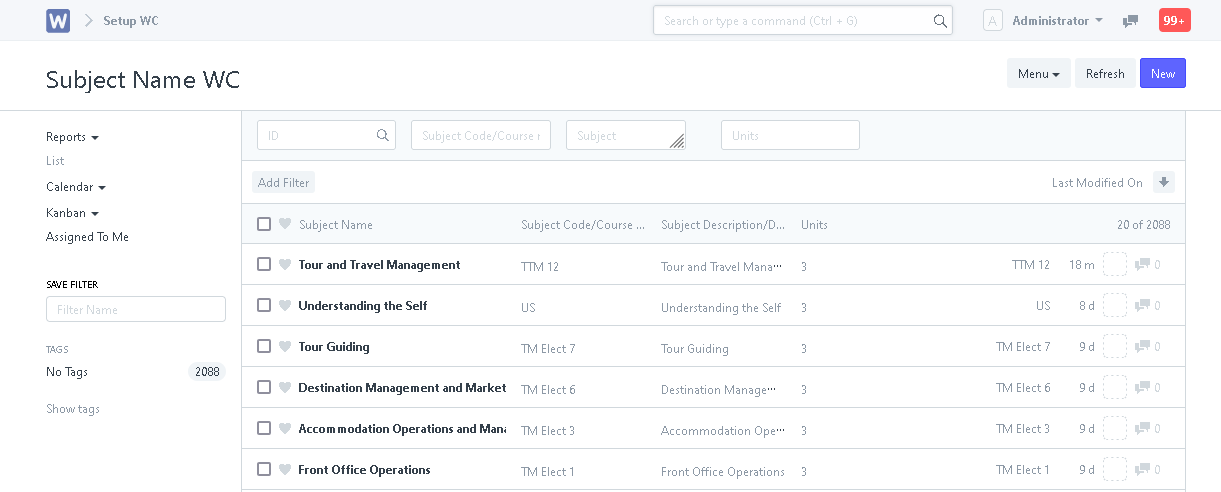 Step 3. Input the desired rate per unit of the subject. After inputting click "Save".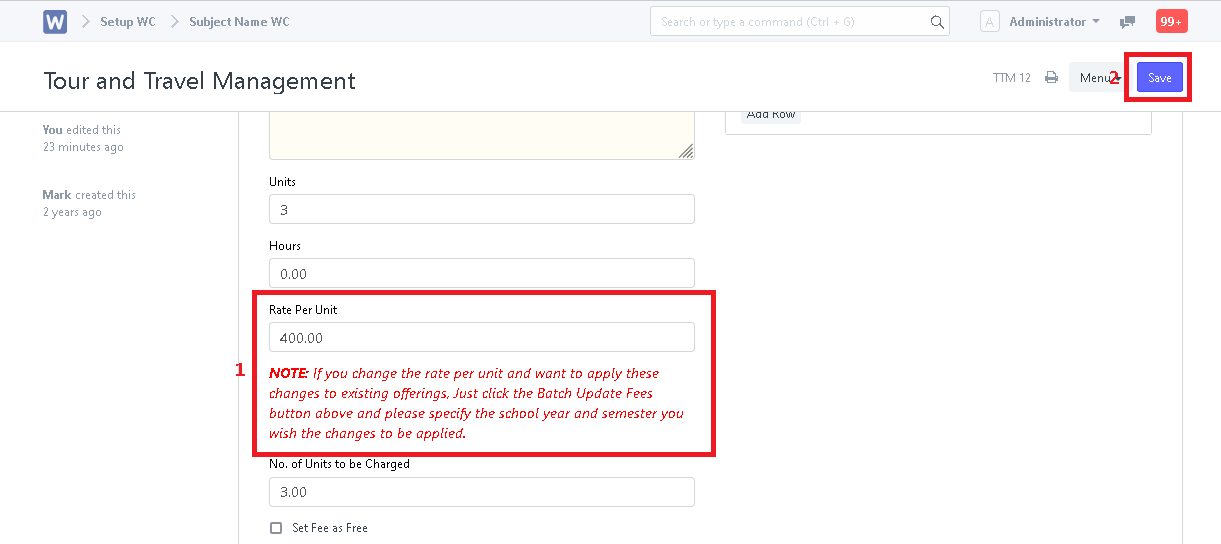 Step 4. Click "Batch Update Fees". System will prompt user to select the school year and semester to which this update will apply.After Inputting the school year and semester, click "Update" to apply the changes.



Changes have now been applied!